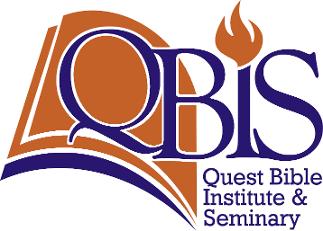 Promoting Personal Spiritual Development,
Biblical Academic Achievement and
Lifelong Education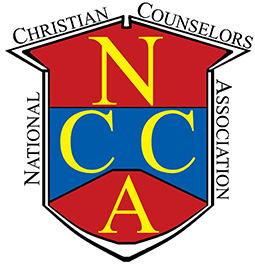 Delivery of Our Programs
Computer Based Learning (CBL)
and
Intensive Bible Seminars (IBS)
Our Name is Our Vision
Quest Bible Institute and Seminary's name was born out of a fascination with the powerful meaning of the word, 'quest'. It seemed to the institution's leadership that it was a name whose meanings reflected the vision and passion of the school.
Definition of QUEST
An act or instance of seeking; to pursuit, search, inquire, or explore

The final end of a search; objective, destination, target, goal or purpose

A type of journey or mission involving risk, adventure and reward.
Definition of BIBLE
The Bible is a genuinely human product, but one whose creation was superintended by the Holy Spirit, preserving the authors' works from error without eliminating their specific concerns, situation, or style. This divine involvement allowed the biblical writers to communicate without corruption God's own message both to the immediate recipients of the writings and to those who would come after. Some have labelled this view as "verbal, plenary inspiration". We hold this is true of the original manuscripts by which each word (not only the overarching ideas or concepts) was meaningfully chosen under the superintendence of God.
Definition of INSTITUTION
a significant practice, relationship, or organization in a society or culture

an organization, establishment, foundation, society, or the like, devoted to the promotion of a particular cause or program, especially one of a public, educational, or charitable character.
You may now understand why our name is so meaningful to the faculty, staff and administration. Each one of us is on a life journey and ministry mission which has all of the exciting elements of an adventure. We have learned a few things from the Bible along the way that we are passionate to share with our students on their journeys. We aspire to give them tools and skills that will aid them in pressing towards their objectives both in life and ministry. And best of all, we can do this in a community of learners building significant relationships during the course of study.
Again, welcome to Quest Bible Institute and Seminary!
Our Purposes and Goals
Quest Bible Institute and Seminary seeks to achieve the following goals:
To instill a comprehensive, consistent and coherent Christian worldview
To instill a comprehensive knowledge of the Bible, both Old and New Testaments and an understanding of Christian history and doctrine
To cultivate Christian living and discipleship through a variety of learning experiences and personal interactions
To impart a strategic missionary vision and dedication to worldwide service
To involve students in executing "The Great Commission" and enable them to employ a variety of evangelistic methods
To foster a compassionate response to legitimate social needs in attitude and action
To develop skills in applying biblical principles to both practical and perplexing life situations
To develop moral and ethical qualities of leadership such as integrity, initiative, tenacity and sensitivity
Our Christian Educational Philosophy
Quest Bible Institute and Seminary is facing the challenges of our new millennium with dynamic Christian educational strategies; among which are instilling a coherent, comprehensive, and consistent Christian worldview as well creating biblically literate, culturally aware, and theologically astute students.
The curricular offerings (courses) of QBIS are constructed on the foundation of the Bible. QBIS contends for the Bible in its original manuscripts as the inspired, inerrant and and authoritative Word of God. The Bible, therefore, is the integrating factor of our total curriculum. The study of the Bible is deemed the most important discipline for all students, and our students major in the application of Scripture to all QBIS and NCCA courses.
QBIS administrators, faculty and staff labor with a vision to see student's lives conformed and transformed, more and more, into the image of Jesus Christ and be better equipped as effective ministers of the Gospel in these turbulent, post-Christian and often neo-Pagan times.
QBIS recognizes the delivery of effective and transformation Christian Higher Education can be done using computer based learning; i.e., the Internet. The institution will use internet communication platforms like, Skype or ooVoo.
Daniel Webster, American politician and noted orator, 1782-1852 -
"Education is useless without the Bible."