Meet your instructor: Dr. Tommy Snow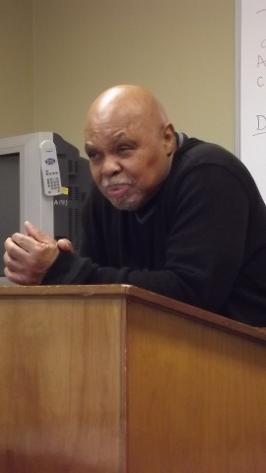 CO213 - God, Family & Marriage
Instructor
Dr. Tommy Snow
Course Description and Purpose
We live in a time of crises regarding marriage and the family. This course is designed to provide an integrated, biblical treatment of the full range of marriage and family issues. Students examine what Scripture says about God's purposes for humans in their marriage and family interactions. Special topics will be discussed regarding childrearing, divorce, blended families, remarriage, singles and alternative lifestyles. It is our hope that this course will help students better understand and graciously coach those who are seeking a Scriptural response to our cultures complex challenges to God's intentions for the modern day family.
Course goals and objectives
The goal and objectives of this course are to create a safe haven for each other in a marriage so that they can weather any storm. Yet that accomplishment is certainly easier said than done. Authors of the textbook, "Safe Haven", Psychologists Arch Hart, Ph.D, and Sharon Hart Morris, Ph.D., present a detailed blueprint for establishing a marital safe haven so that couples can count on each other and avoid criticizing, blaming and shutting out their partners during tough times. The course in the textbook by Dr. Archibald Hart and Dr. Sharon Hart Morris is based on a new therapeutic approach that involves establishing a feeling of "safety," out of which commitment and the other necessary elements of a lasting and fulfilling relationship can grow.
Required Text
The Holy Bible, any version; bring God's answer book to crises and trauma with you every week of class
Purchase Safe Haven Building a Relationship that You Can Come Home To by Dr. Archibald Hart and Dr. Sharon Hart Morris. ISBN: 0-8499-1777-8
· Available in the QBI bookstore or see your Student Handbook for purchasing your text from other locations. We will be discussing the text in class so that you will have an opportunity to understand God's family from a Biblical perspective.
Course Procedures and Calendar
Week 1, April 11 Lecture
Read Chapter 1: A Safe Haven for Your Hearts
Week 2, April 18 Lecture
Read Chapter 2: Obstacles to a Safe Connection
Week 3, April 25 Lecture
Read Chapter 3: Is Your Marriage a Safe Haven?
Week 4, May 2 Lecture
Read Chapter 4: What Connects Your Hearts?
Week 5, May 9 Lecture and Test
Read Chapter 5: How Do Your Hearts Connect?
Week 6, May 23 Lecture
Read Chapter 6: Patterns That Leave Couples Emotionally Disconnected
No class on Memorial Day – May 30
Week 7, June 6 Lecture
Read Chapter 7: Dealing With Marital Emotions
Week 8, June 13 Lecture
Read Chapter 8: Emotionally Reconnecting
Week 9, June 20 Lecture
Read Chapter 9: Healing Hurts of the Heart
Week 10, June 27 Course Summary and Final EXAM
Course Requirements
Attendance, class participation, reading the class text, and write an autobiography.
Grading Policy per Student Handbook
95-100 A

90-94 A-

87-89 B+

83-86 B

80-82 B-

77-79 C+

73-76 C

70-72 C-

67-69 D+

63-66 D

60-62 D-

0-59 F

Incomplete I

Withdrawal while passing W/P



Opportunities for extra credit
Extra credit will be made available during pop quizzes, mid-term and final.
Attendance, class etiquette and class participation policies
Attendance will be taken every class. Please be prompt; it shows a mature attitude to your class mates and professor that you value their time as much as your own. Participate in class whenever the professor calls upon you for discussion. Class etiquette would also involve silencing your phones from calls, texts, etc., however if you must make a contact with someone during class take your phone to the Student Lounge. Bring a doctor's excuse if you miss more than two (2) classes.
Policy for dealing with late submissions
A missed exam may only occur in unusual circumstances and must be discussed with the professor prior to test time
Prerequisites
There are none for this course.
Course Evaluation
A final evaluation of course material will be collected from students.
Instructor contact information
Phone number and email: 770-639-6933; ts1947us@hotmail.com. Please note that I do not check my email every day, but you may send a txt. Also, note that I do not always respond to texts, but I read them daily. I will make every effort to contact the student once I know they have a question.
Bibliography
General
QBIS Collections
Love Must Be Tough. by Dr. James Dobson
You Are Loved and Forgiven. Lloyd John Ogilvie
Sex and Love in the Bible. William Cole
God in My Home. Dorothy Haskin
Children and Adolescents. Boyd MacCandless
Dare to Discipline. Dr. James Dobson
The Father Book Dr. Frank Minirith and other authors